icy branches, February 20, 2010
This piece was created from a photograph I took on February 22, 2010. The ice-covered branches of the trees looked crystalline in the sunlight and the icicles glistened as if they were lit from inside.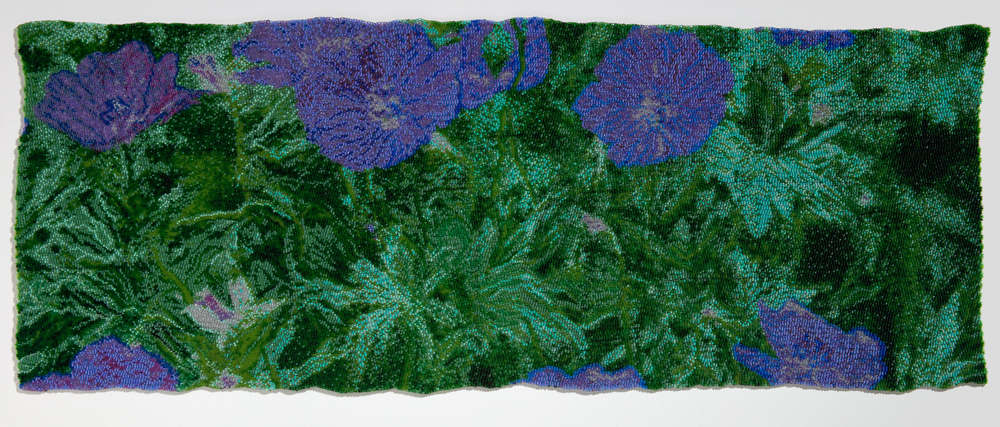 geranium sanguineum, June 1, 2010
The pattern for this piece was a photograph I took of geranium sanguineum, a ground cover that grows in front of my house.
The flowers only bloom for two to three weeks during late May and early June. They are a bright blue-magenta that looks fluorescent at certain times of the day. When I photograph them from an oblique angle, the strange color is more visible.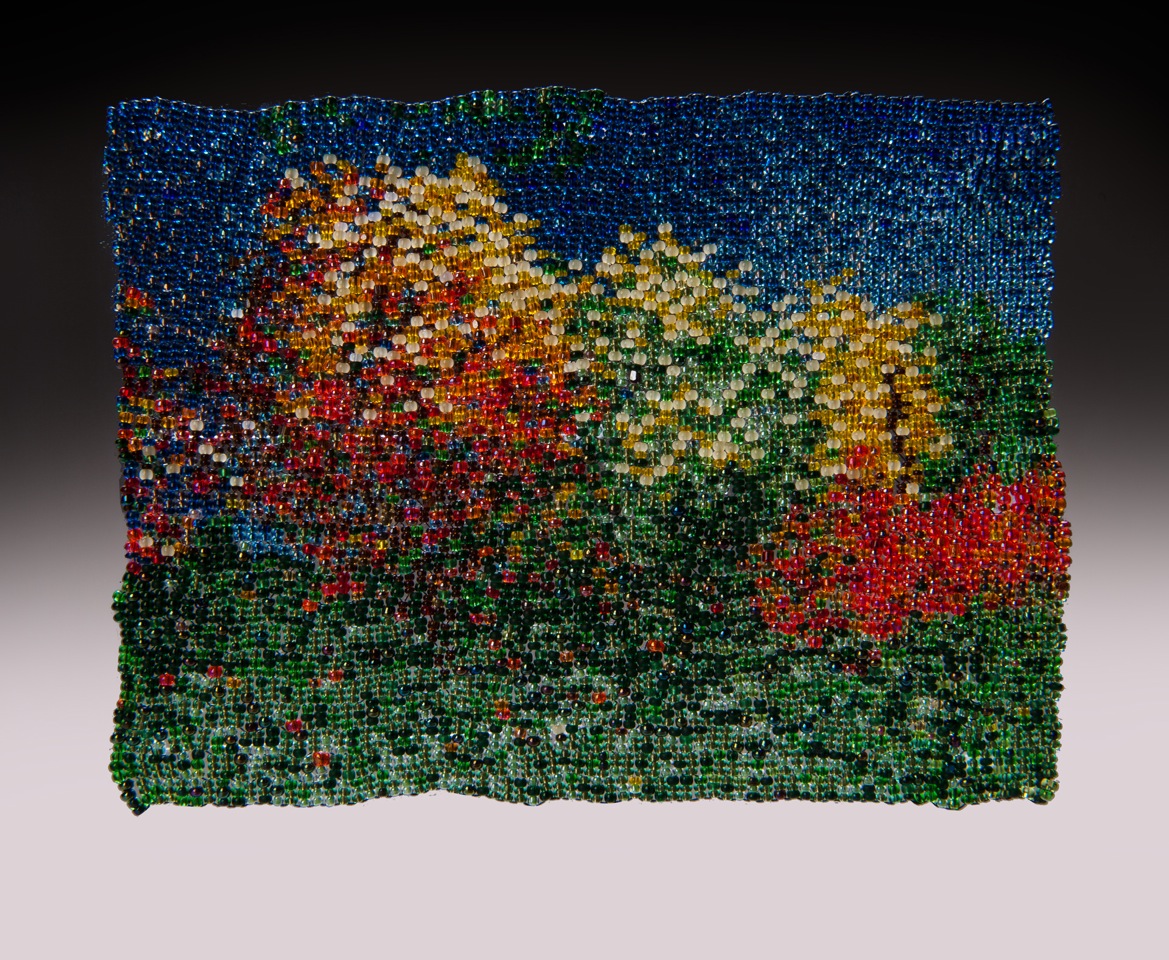 Autumn Leaves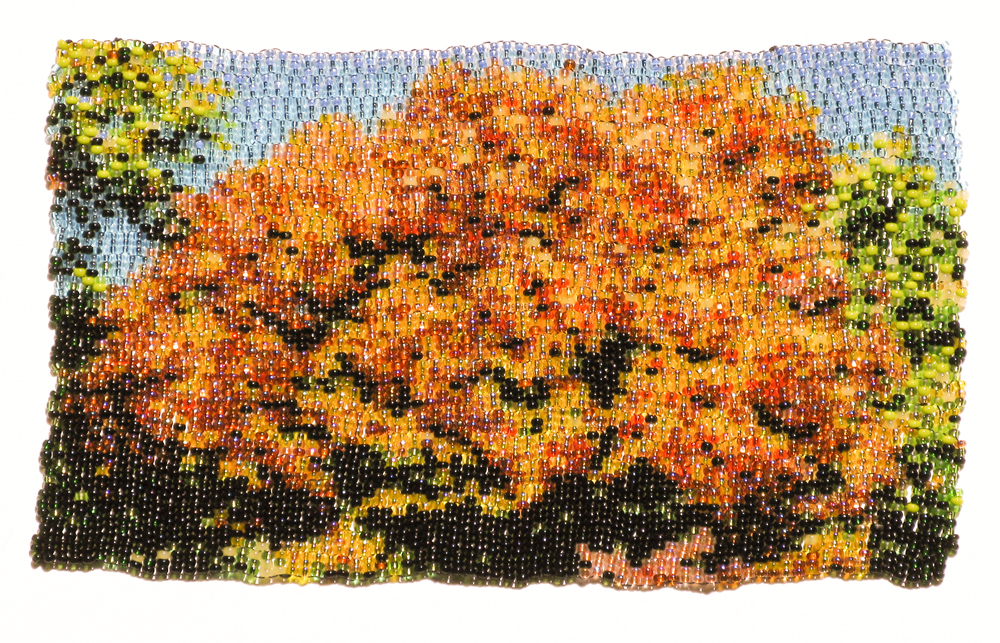 Troy's Tree, October 24, 2009
This piece memorializes a tree that once adorned the front lawn of my neighbor's house. The beadwork was based on a photograph that I took October 24, 2009.
The tree was cut down the next year; the fall has not been the same without its robust canopy shading our street.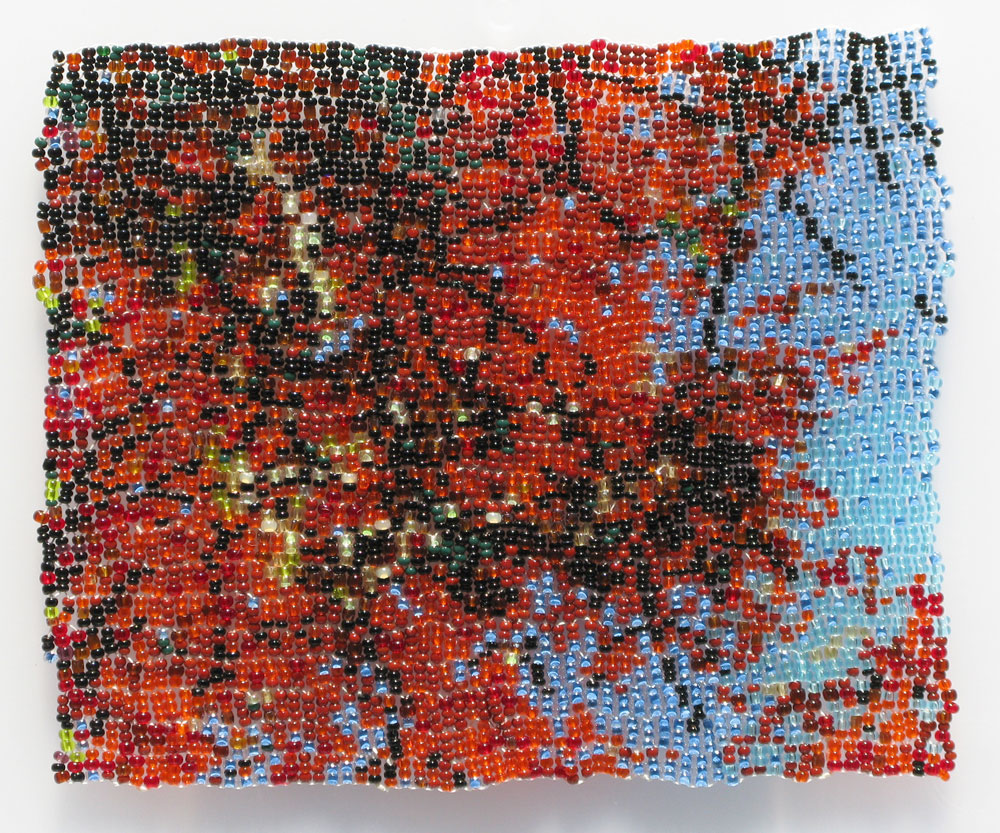 Rushton Red Maple, November 8, 2011
glass beads, thread.

3.75 x 4.5in

2011
For this piece I used a photograph of a tree that was across the parking lot from our school. It was one of those fall days when the sunlight made its leaves glow a bright orange.
I focused in and selected an area of the photo where the color was most intense and used it as a pattern for this beaded picture.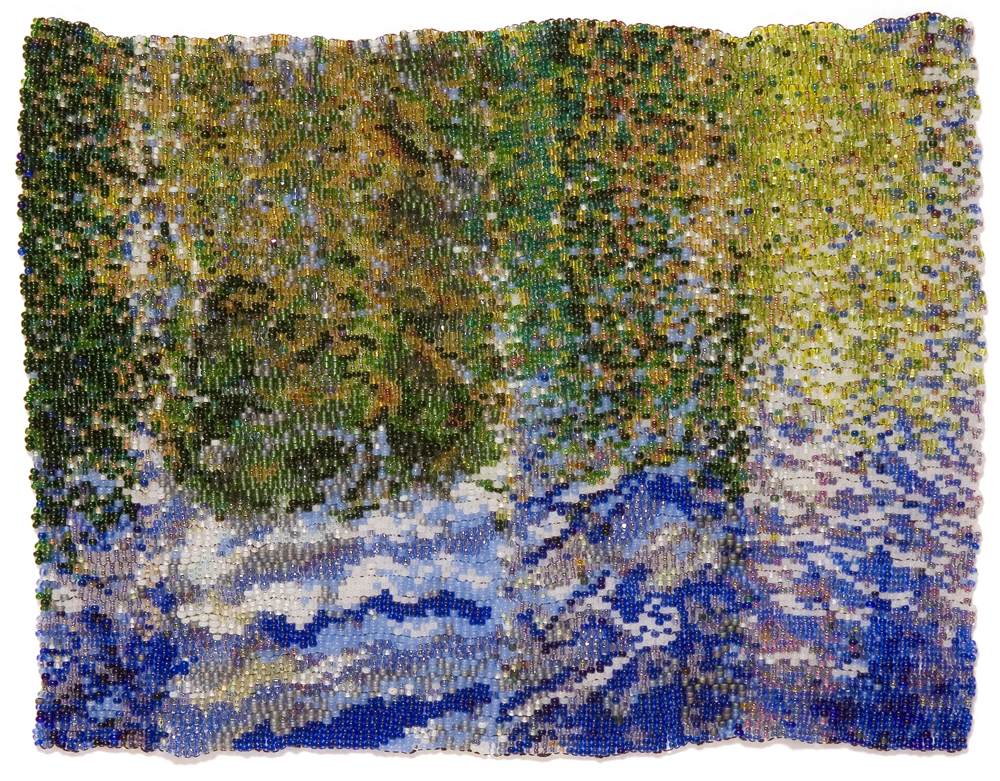 Reflection
Underwater Scan
This piece incorporates an MRI image collaged among organic forms that refer to nervous system tissue.
These cling in a rhythmic arrangement of underwater ferns, corals, and sea life.
South Lake Park, May 5, 2008
glass beads, thread.

4.25 x 5in

2008
yellow leaves, October 24, 2009
glass beads, thread.

4.5 x 10in

2014
This piece was based on a photograph of a maple tree that I took October 24, 2009.
A view through a wide and short window, it is an attempt to document the glorious intensity of color in the sunlight passing through vividly colored leaves.